Supporting high-achieving students in the Electrical Engineering, Computer Engineering, and Computer Science Programs.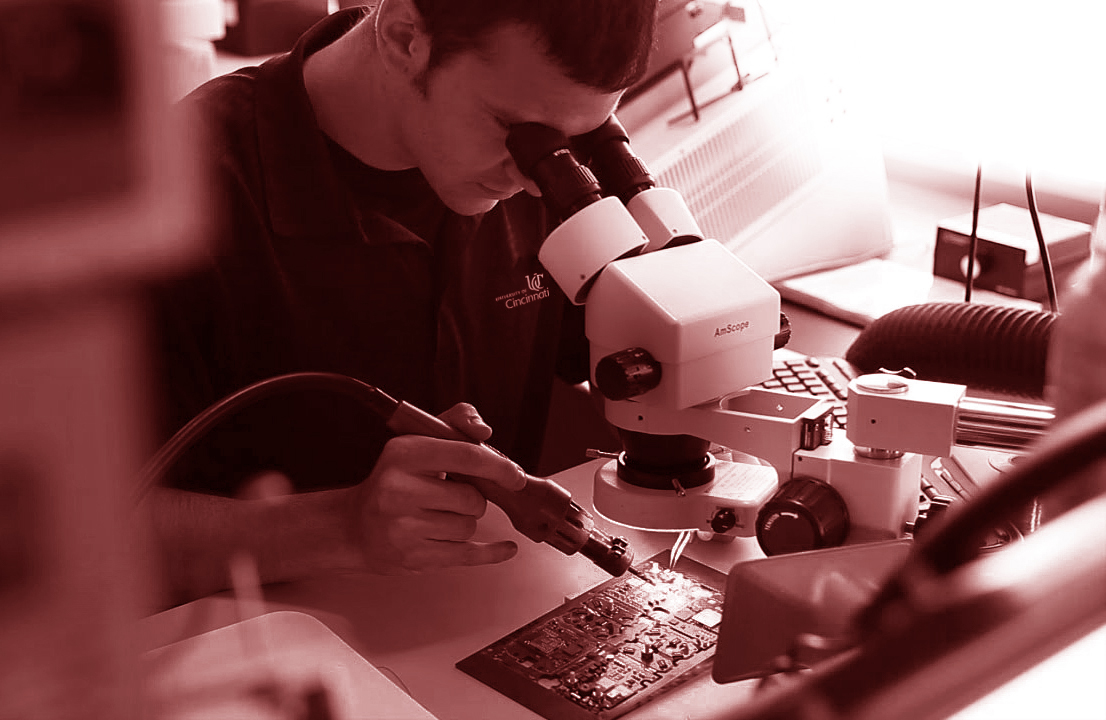 These UC Bearcats are heading to space. (OK, their experiments are.)
NASA is sending a group of University of Cincinnati students to space – via their homemade satellites.
UC engineering and computer science students are building satellites about the size of a Rubik's Cube to study harmful radiation.
NASA is launching small, university-made satellites called "cubesats" into orbit around the Earth. America's space agency selected the UC CubeCats' mission on March 2. Now, the student group is waiting for a launch date.
UC recognized as one of world's most innovative schools
For the first time in history, Reuters has included the University of Cincinnati on its annual list of the top 100 most innovative universities in the world.
Reuters, a London-based international news agency, "identifies and ranks the educational institutions doing the most to advance science, invent new technologies and power new markets and industries," according to its website.
The University of Cincinnati and the Ohio State University are the only two Ohio schools represented on the list. They join other top-tier schools in the U.S., including Stanford University, Massachusetts Institute of Technology (MIT) and Harvard University.